An Introduction
India has one of the biggest handloom products markets across the world. The variety and patterns of handloom items available in India are impressive and allure a large number of buyers. A proud part of this industry is our company, Hari Handloom House. We are operating since 2006 and dedicatedly serving a range of Bathroom Mat, Soft Floor Mat, Kids Cartoon Pillow, Blanket, Merry Bed Sheet, Flora Towel and many other products to customers. Our work as a manufacturer, trader and wholesaler is extensively appreciated and makes us favorite of millions of customers.
We always pay attention on the quality features and unique designing of the range, this makes us grab attention of buyers and have consistent orders. For these two focus areas, we have employed a specialized team, experts of which work with honesty, enthusiasm and professionalism. Further, our company has maintained state-of-the-art resources that aid in efficiently making and delivering impressive handloom products in the market.
Team We Have
With high proud, we state that our team is our biggest asset. We have a team, which includes multi-talented experts of several fields, who perform our tasks and help us serve the best. Our team members are highly optimistic, they are keen learners and enthusiastic performers. With complete dedication they work to give us outstanding results in form of our commendable range of Kids Cartoon Pillow, Blanket, Bathroom Mat, Soft Floor Mat, Merry Bed Sheet, Flora Towel, etc. Our personnel regularly follow industry trends blogs, magazines and visit exhibitions to keep their knowledge updated and deliver a highly demanding range in the market.
Our Strengths
Customer Oriented- Our habit of thinking about the benefits of customers, makes us successful in this industry. The approaches, plans and policies that we are following are highly client oriented.
Excellent Production Capacity- With the help of our machines, tools and skilled workers, we are making products at an excellent speed and meeting the market demands.
Quality Control Practices- We follow several plans and models that aid in having a complete control over the quality of offered products including Kids Cartoon Pillow, Soft Floor Mat, Merry Bed Sheet, Blanket, Bathroom Mat, etc.
Proper Products Packaging- Understanding the fact that our products can be damaged during shipment and storage, hence, we carefully pack these using strong material.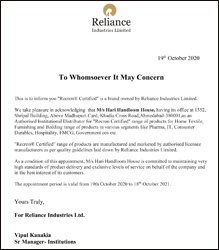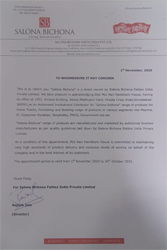 Read More